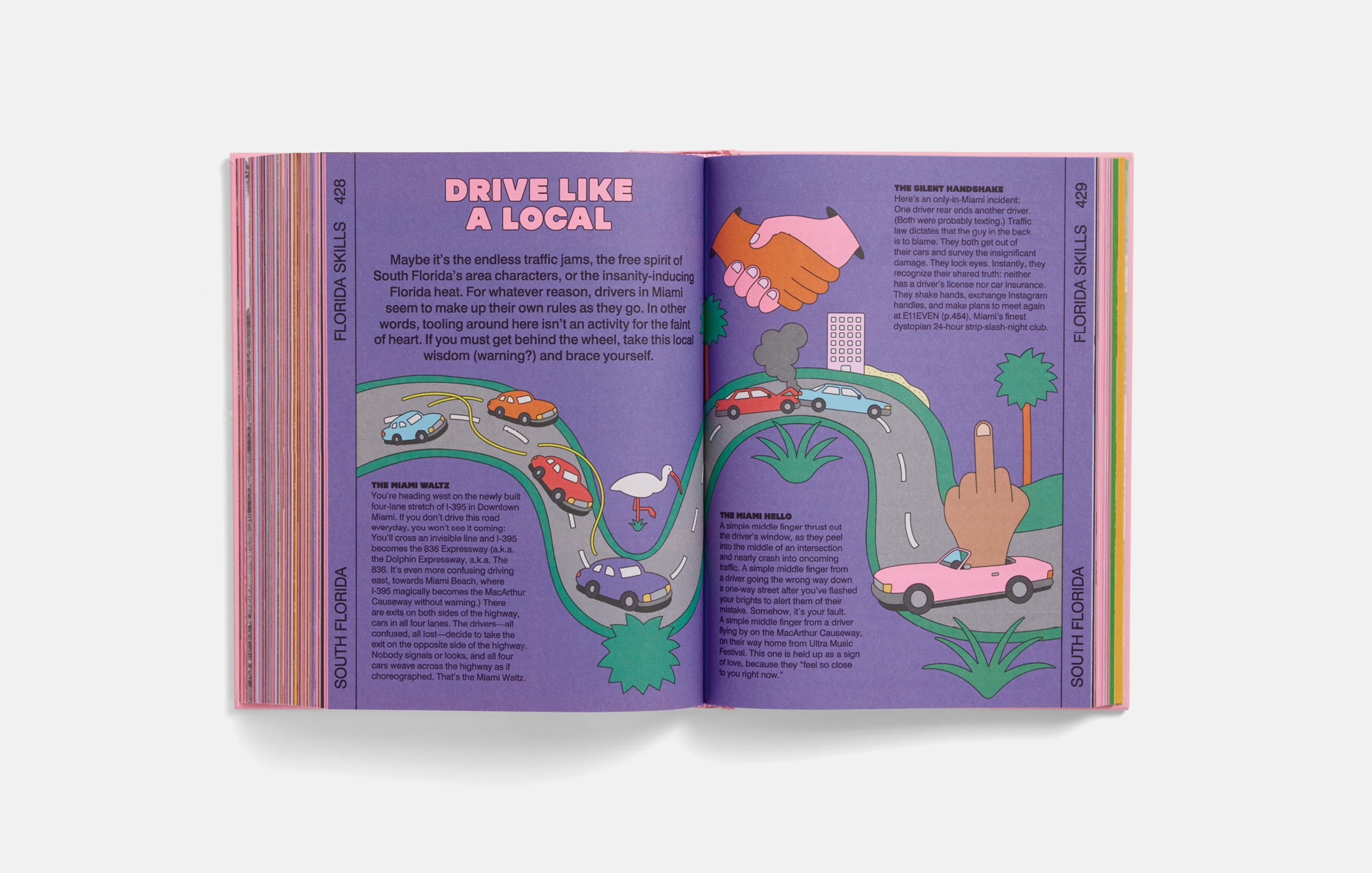 Book design and art direction for A24's
Florida!
— a 574-page hyper-local travel guide book to the most far-out state in America. The book features a puffy cover with blocky, eccentric display typography reminiscent of classic Florida postcards (here, a stretched version of Zaft by
Jacob J. Wise
). The color palette revolves around a "Florida Pink" swatch, a shade of pink that was pulled from the wildlife and architecture of the state. Each chapter of the book corresponds to a different geographical part of the state and begins with a fold-out illustrated map of the locations and landmarks in that chapter. Folios on the side of each page provide strong wayfinding and a sense of location throughout the book.
Florida!
is available to purchase from the A24 Shop
here
.
Edited by Gabrielle Calise
Published by A24

Designed and art directed with Elana Schlenker
Illustrated by Gabriel Alcaca
Photo editing by Kyra Goldstein
Special thanks to Shayan Saalabi
Head of A24 Publishing: Perrin Drumm