Artist in Residence
Publication Studio Hudson
Publication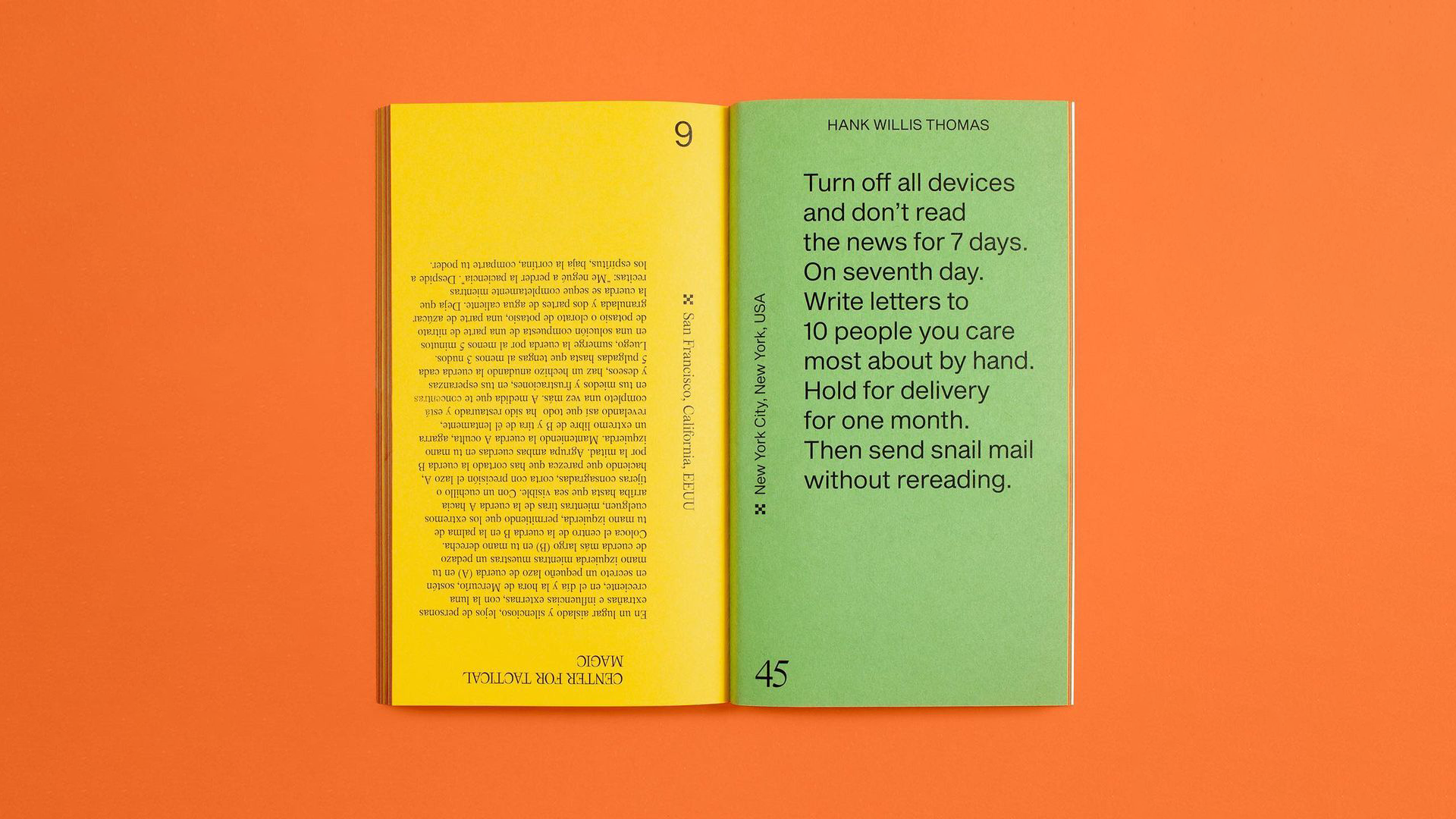 Publication design for
Artist in Residence
, a bilingual—and dare I say palindromic?—book of performance prompts that can be performed at home. It can be read front-to-back in English, or back-to-front in Spanish. Printed on colored stocks that have been mixed in at random and featuring a letter-pressed cover.
Artist in Residence
can be purchased directly from
Publication Studio Hudson
.