Jordi Ng is a Brooklyn-based multi-disciplinary graphic designer, illustrator and witch-in-training.
Help Me Chope Seat, Can Or Not?
(redesigned, August 2019)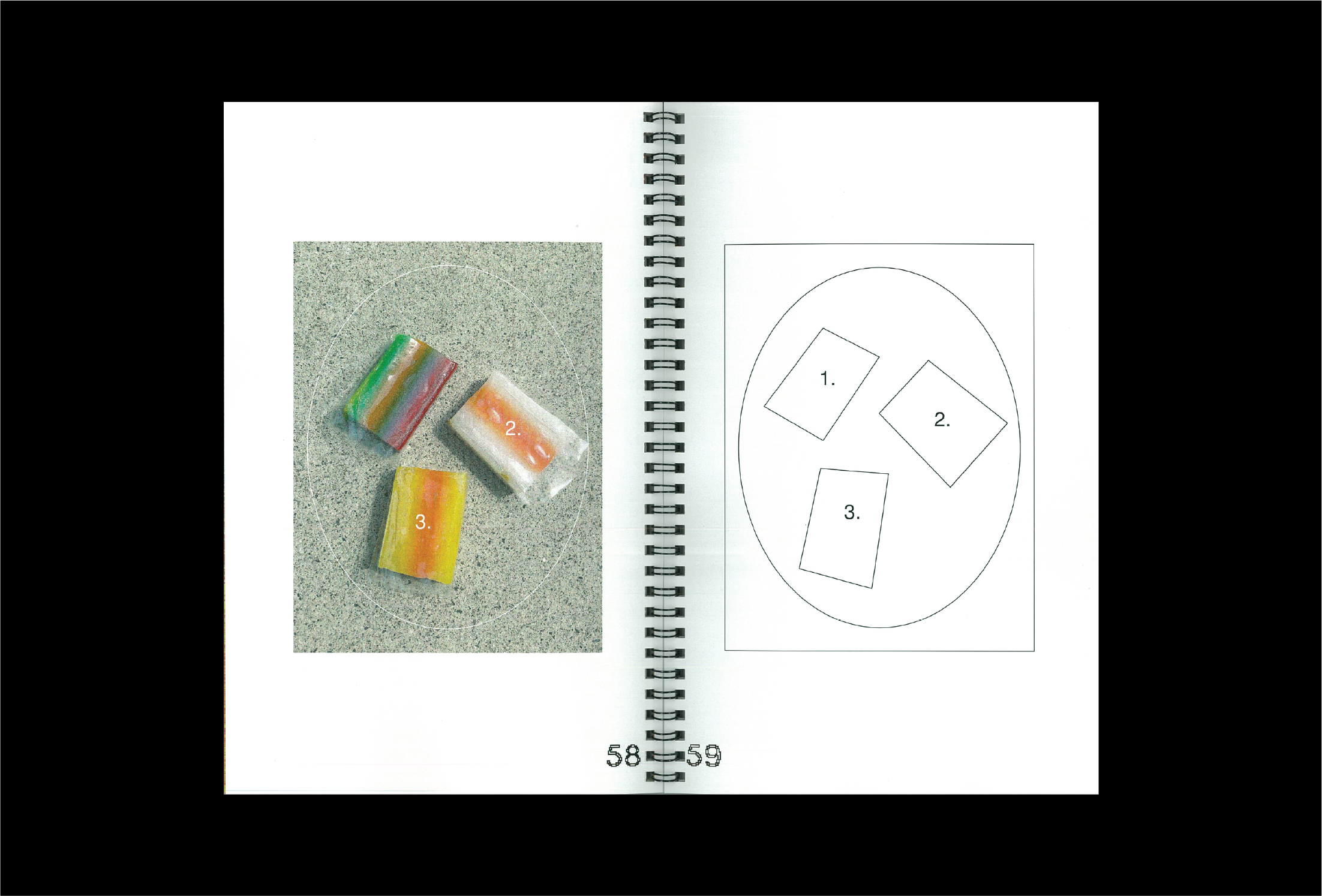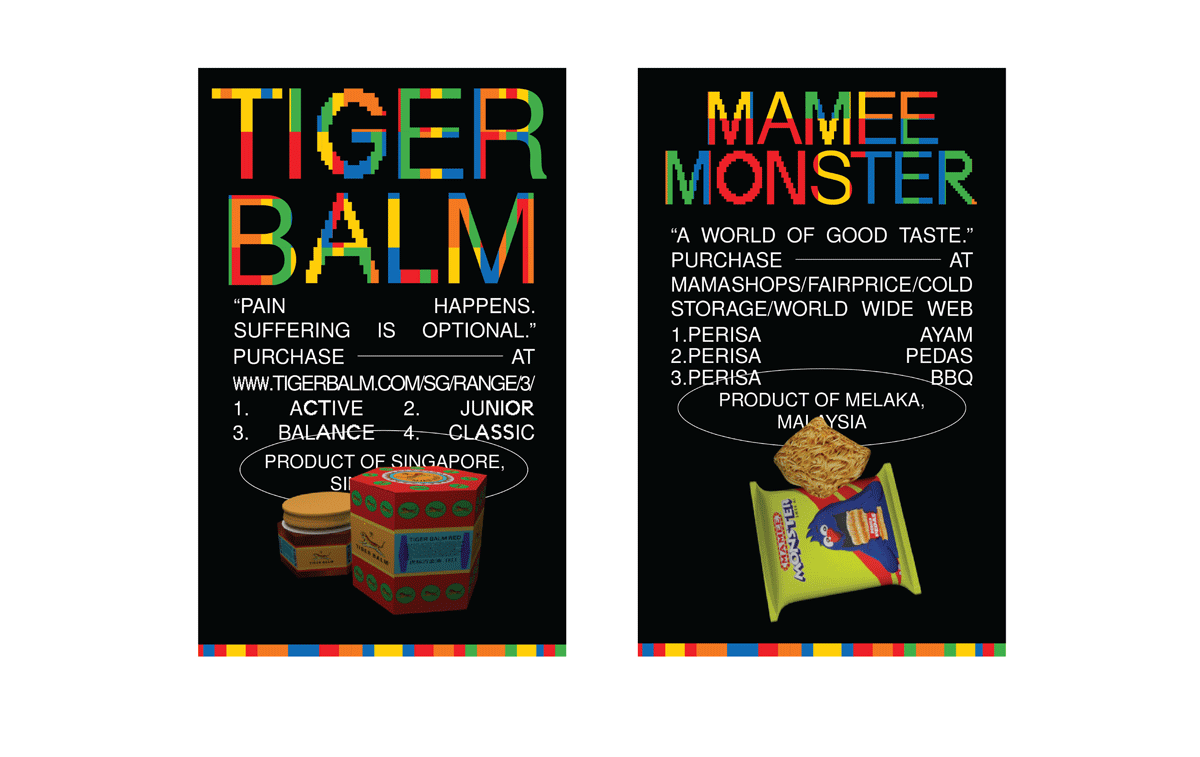 Inspired in part by Stefanie Tam's 3D Craiglist Product Catalogue, "Help Me Chope Seat, Can Or Not?" is a list of 10 symbols that reflect Singaporean culture, ranging from childhood snacks to somewhat distasteful habits that Singaporeans tend to portray in public. The title of the book is in Singlish, which is a form of broken English that majority of Singaporeans communicate in. To "chope seat" is to reserve a seat (usually with a tissue packet) at a hawker centre before buying food. The book seeks to break down the idiosyncrasies that make up Singapore's young and fledging identity. I've chosen to represent each object in an abstract yet simple way, isolating it from its usual habitats and instead extrapolating it into different worlds and backgrounds. I've also made animated posters for each item that shares the same colorful identity that the book highlights.

Being a Singaporean native that has lived in Los Angeles for the last 3 years, I've found that there are certain aspects of Singapore that simply cannot be replicated elsewhere in the world. As a young nation, Singapore sometimes struggles to find its personal voice and identity in the world. The 10 things I've chosen to spotlight in this project are meant to be a clear break away from the things Singapore are traditionally known for (its gum ban and its limited political freedom), and instead spotlights items of interest that are unique and significant to anyone that has grown up in this island.

Special thanks to Stefanie Tam, who has made me a more thoughtful designer. You never fail to amaze me with not only your raw talent, and your generosity and heart.

Featured on It's Nice That here!
2019
Book: 7" x 11"
Self-initiated