Jordi Ng is a (Singaporean-born) (NYC-based) graphic designer, illustrator and witch-in-training.
Ingmar Bergman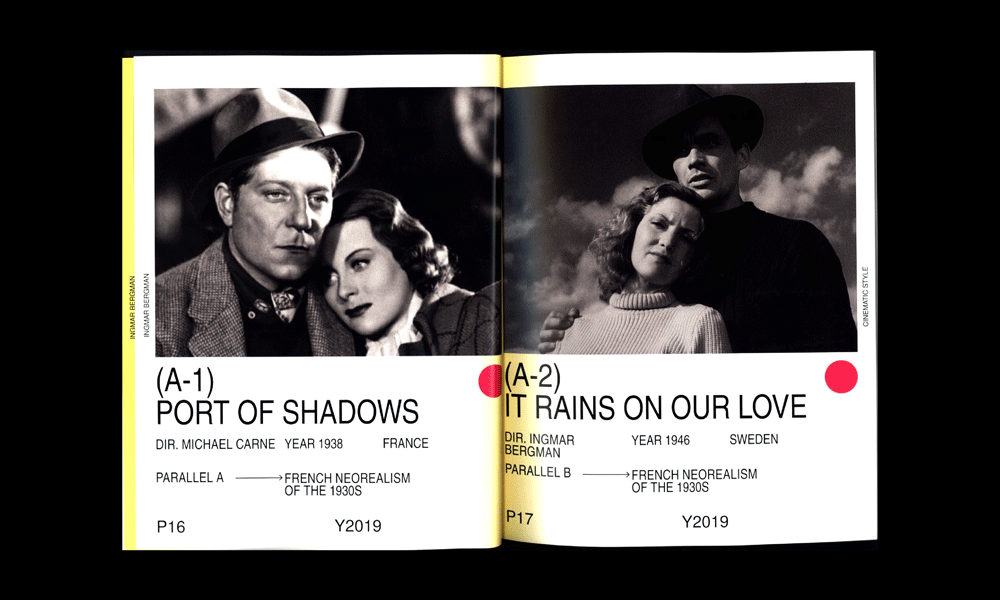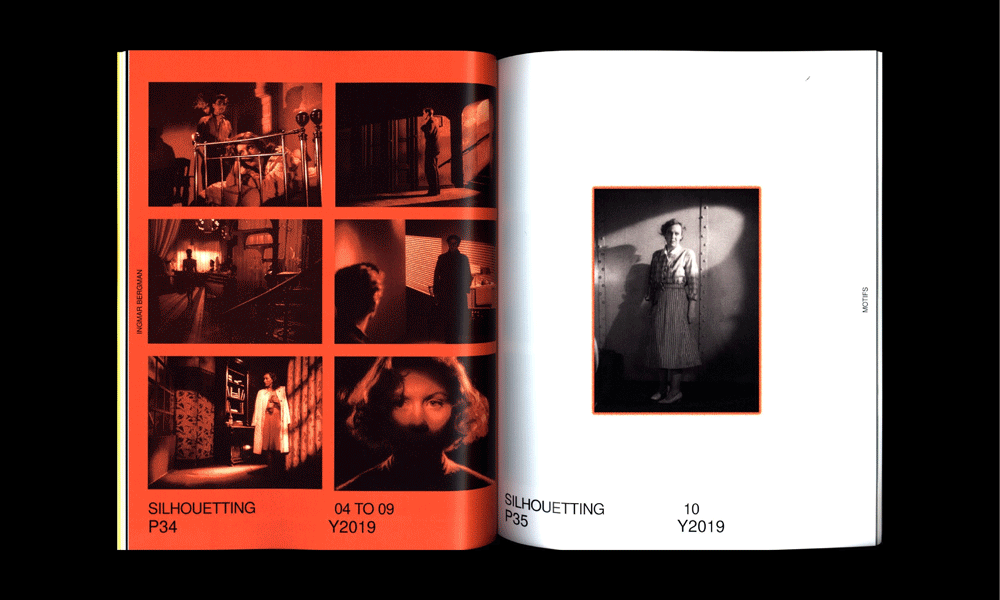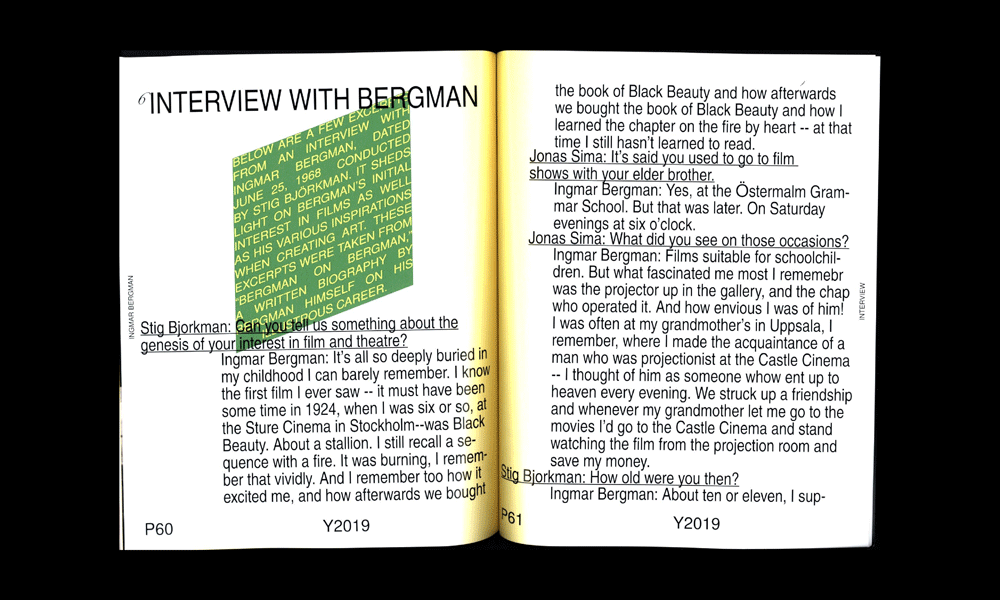 Ingmar Bergman is undoubtedly one of the most significant figures of film culture in the world. Not only has he had massive influence on many lauded contemporary filmmakers like Woody Allen and Francis Ford Coppola, the fascinating Swedish auteur has made more than 40 films in a 60-year career. His films draw massive inspiration not only from his personal life and traumas, but can be contextualised to the Swedish political and social milieu then, particularly from 1940 to 1950.

Inspired from a Swedish film class that I took at UCLA, this book is a self-initiated archival project that lists, documents and breaks down the themes, motifs and cinematic style of Ingmar Bergman, drawing analysis from how his films have evolved from portraying the rebellious nature of youth culture in the 20s to a more in-depth analysis of the female role of society and human relationships in Swedish culture. The book also explores how the director drew from French and Italian film influences, particularly in the first few years of his film career.
2019
Book: 8" x 11"
Self-initiated