Jordi Ng is a (Singaporean-born) (NYC-based) graphic designer, illustrator and witch-in-training.
Life is Sweet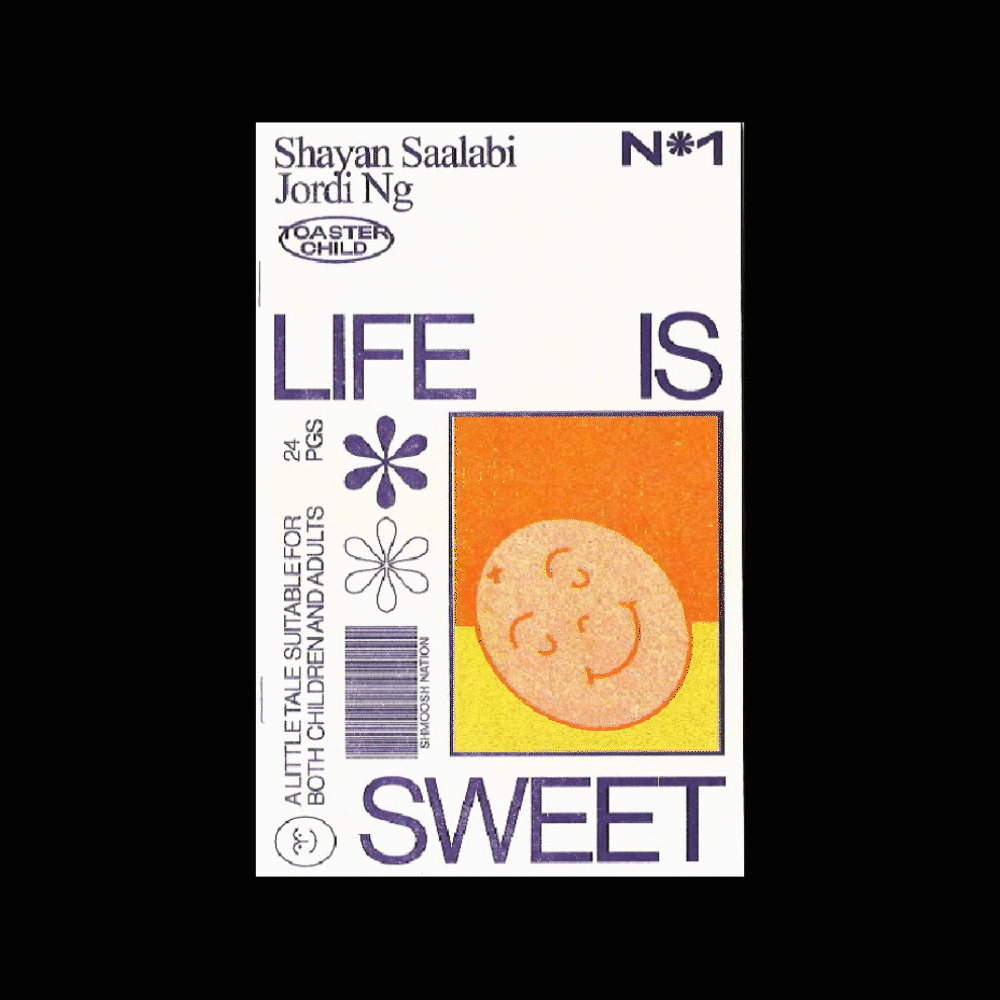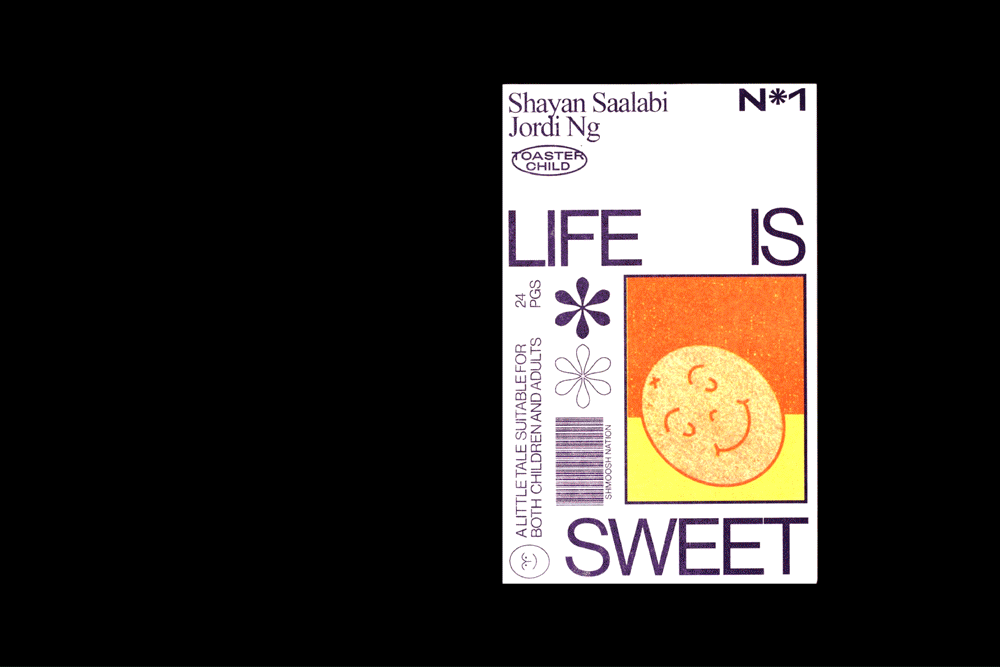 Life is Sweet is a 3-color risoprinted children's book about a spoilt egg that eats too many sweet treats. Written for children but suitable for adults, Life is Sweet is the first volume of tales in the Toaster Child series, conceptualized by Shayan Saalabi and Jordi Ng.

Written by Shayan Saalabi, designed by Jordi Ng, and printed by Tiny Splendor. 50 copies were riso-printed, and very limited copies are still available for sale at Family Books and Skylight Books, Los Angeles.
2019
Book: 24 pages, 5.5" x 8", saddle-stitched and risoprinted in 3 colors. 50 copies made.
Toaster Child