Jordi Ng is a Brooklyn-based graphic designer, art director and illustrator.
Tracksmith: Meter Magazine
Magazine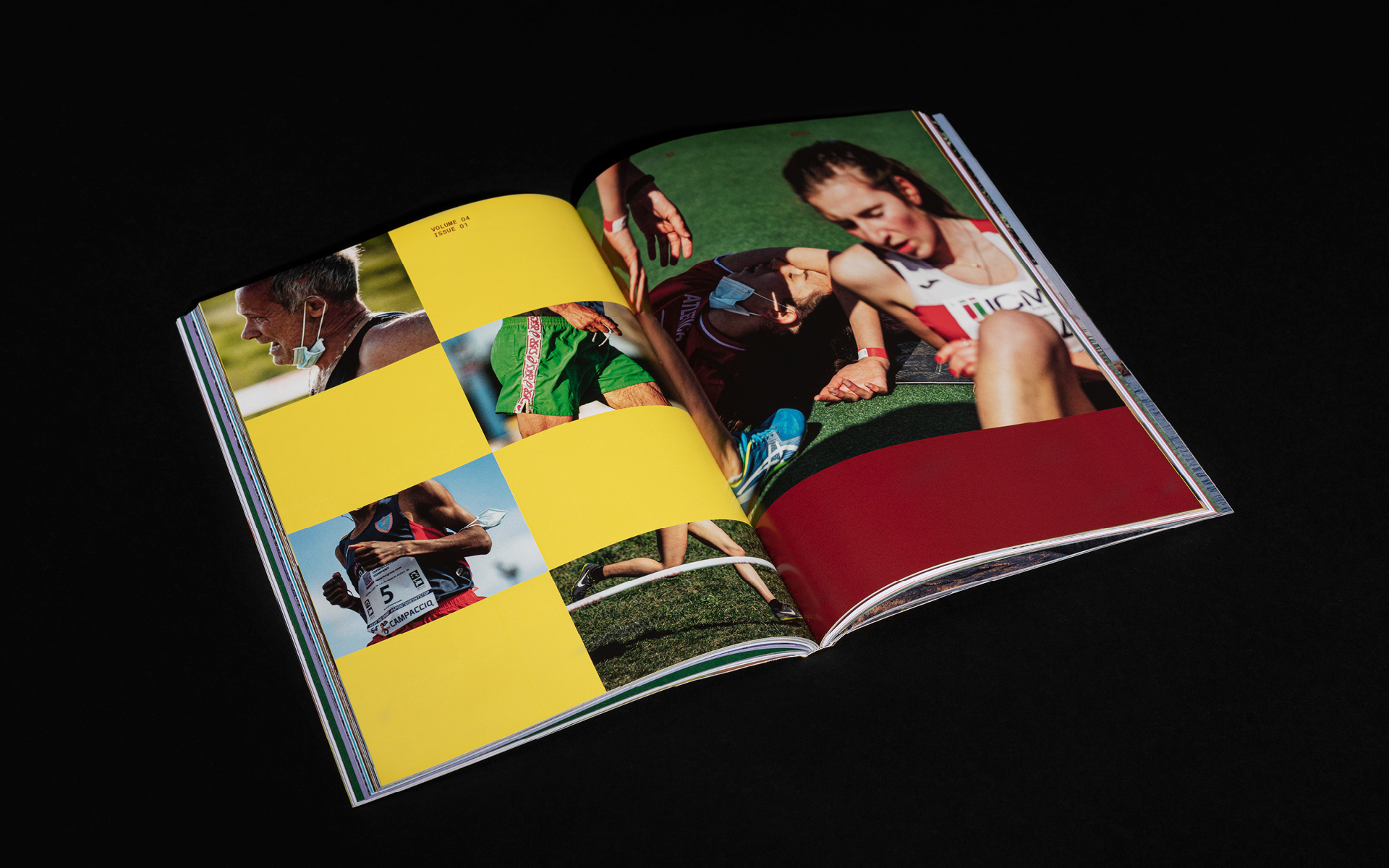 Magazine redesign and art direction for
Tracksmith
's Meter Magazine, a longform publication about the hidden side of running culture. Overhauling its original broadsheet format, the redesign sought to lengthen shelf life of the magazine, featuring a printed cloth tape spine with the table-of-contents running off the edges to allow for readers to quickly browse past issues at a glance.
Completed with
Doubleday and Cartwright
: creative direction by Aaron Amaro, and photo editing by Shane Lyons. Special thanks to Rafa Oliveira and Andy Waterman of the Tracksmith team. Photography of magazines by Shane Lyons.