Jordi Ng is a Singapore-born, Brooklyn-based multi-disciplinary graphic designer, illustrator and witch-in-training.
Omar Apollo, Dizzy Fae Posters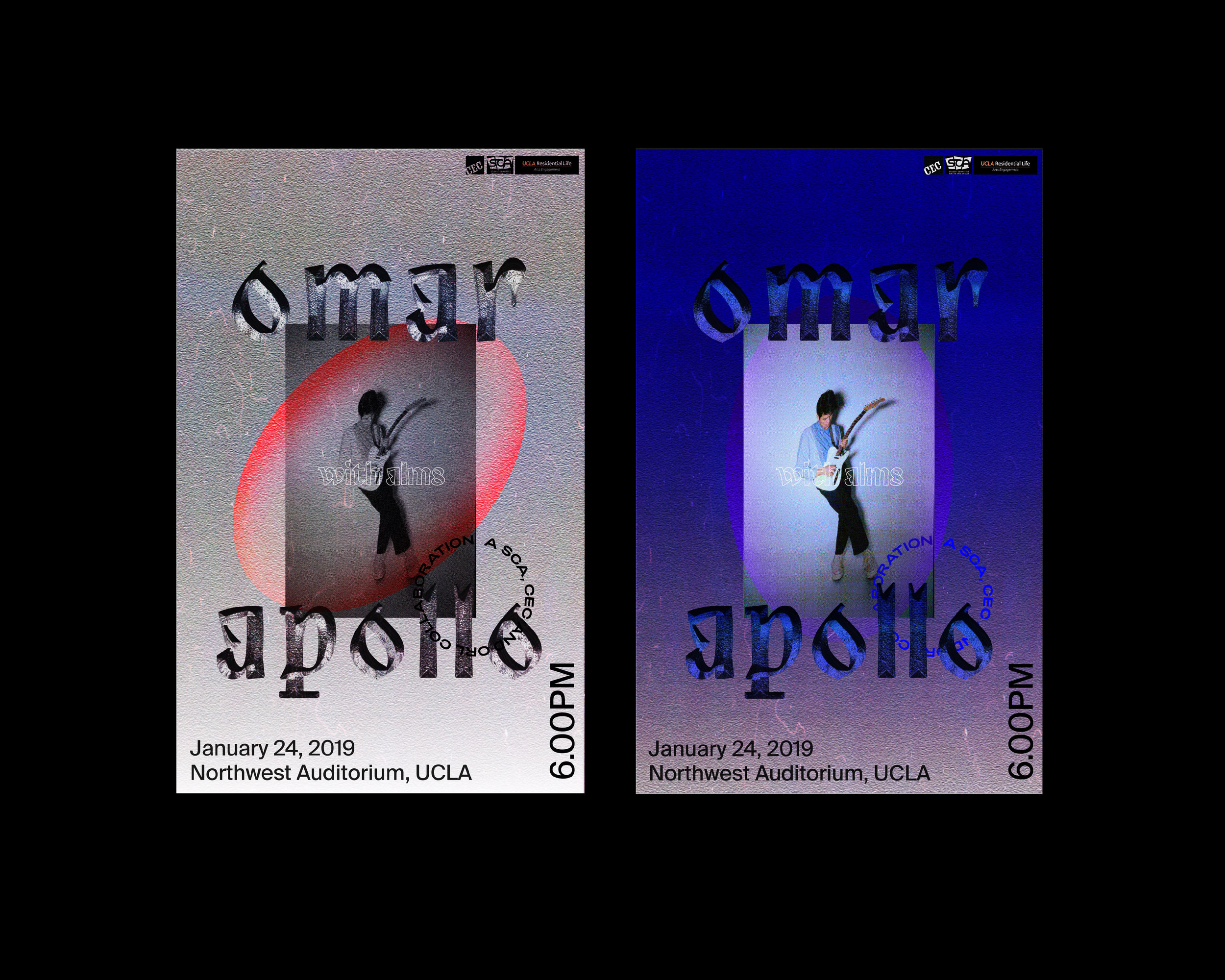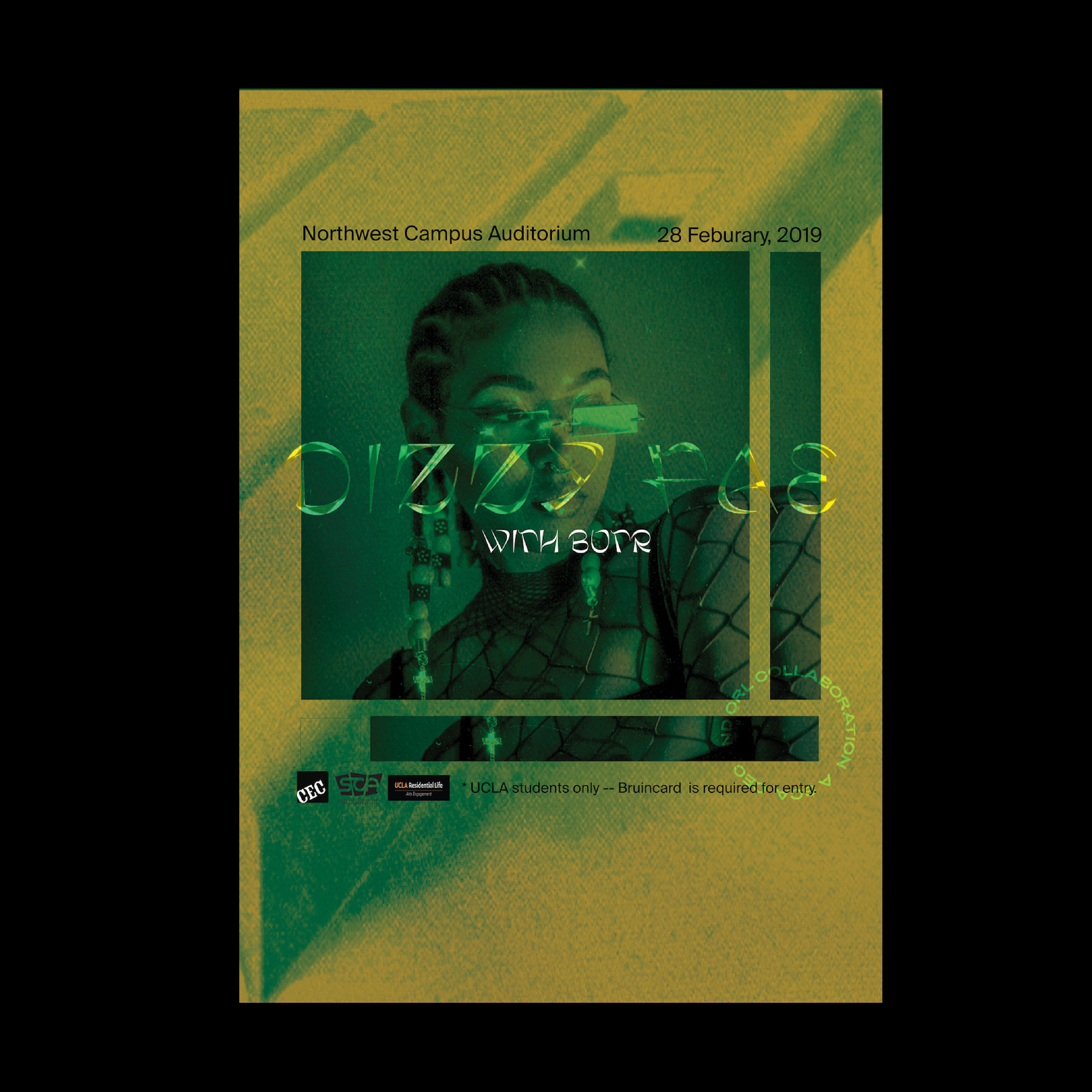 Posters and social media assets for an Omar Apollo x Alms and Dizzy Fae x BUTR concerts held in UCLA. Both events were held jointly by Campus Events Commission, Student Committee for the Arts and Office of Residential Life.

2019

Posters: 24" x 36", 22" x 28", 11" x 19"; Social Media Graphics.


CEC x SCA x ORL