Jordi Ng is a Singapore-born, Brooklyn-based multi-disciplinary graphic designer, illustrator and witch-in-training.
The Paper Mixtape - Issue 009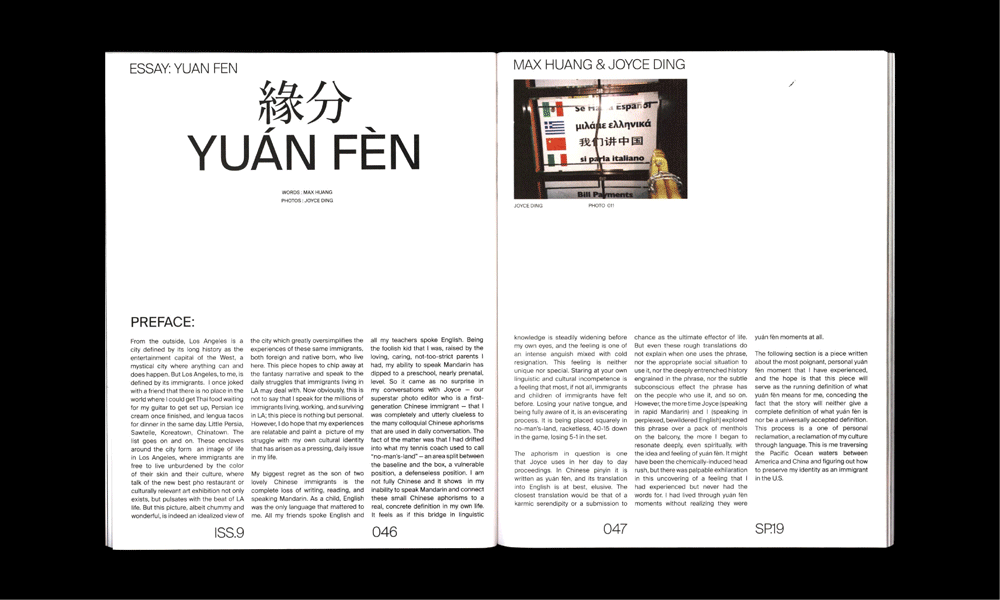 Select spreads from Issue 009 of The Paper Mixtape, an independent arts and culture magazine run by students, based in Los Angeles. Under the creative direction and guidance of Stefanie Tam, I designed select spreads of the magazine which encompassed both story essays as well as photo essays. Issue 009 was released in May 2019 and is available for purchase at our website, http://tpmmag.com.
2019
Book: 120 pages, 8" x 10".
The Paper Mixtape