Sundae School: Munchies
Book
2021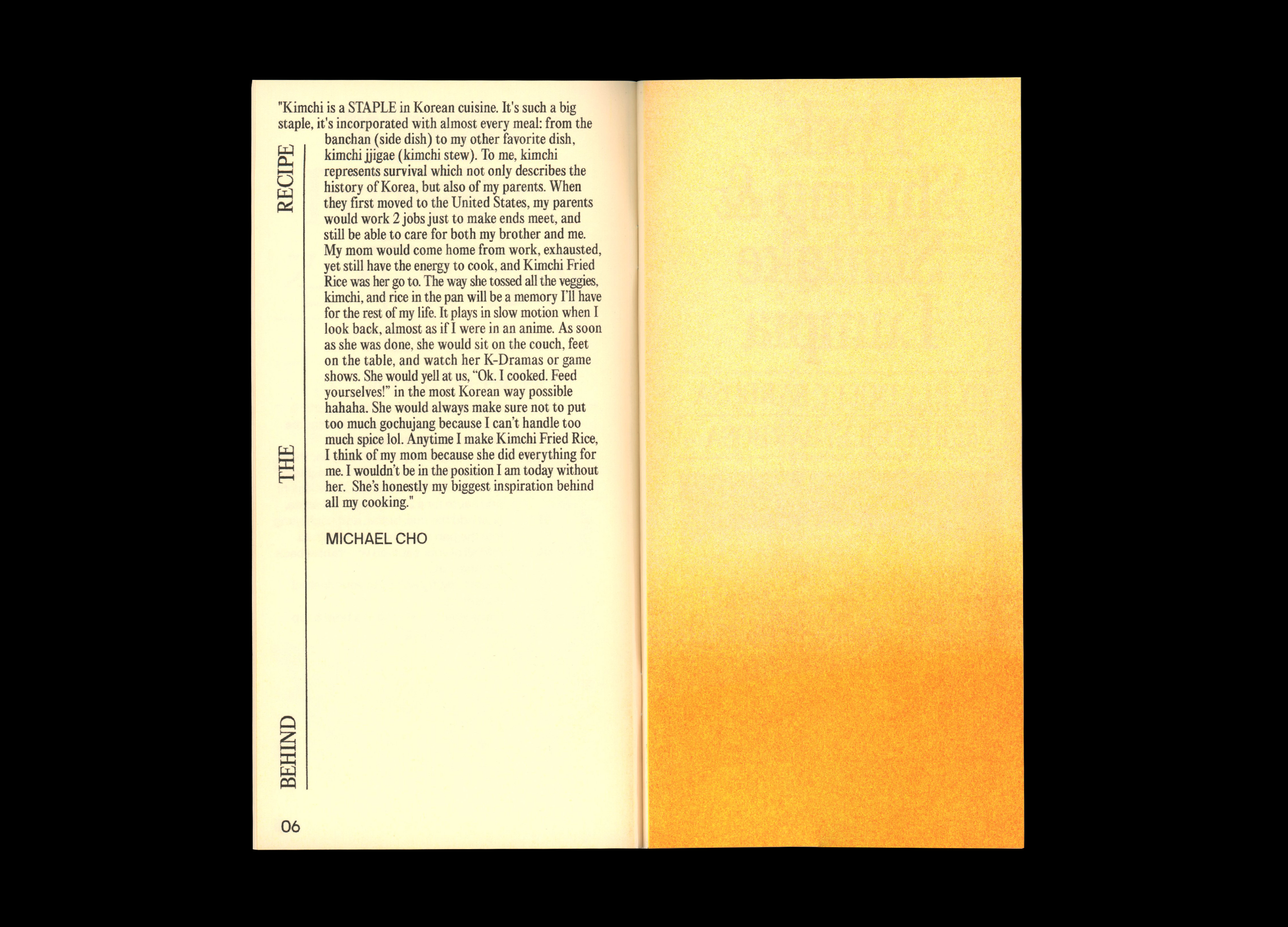 Publication design and illustration for
Munchies
, a cookbook-zine by Sundae School featuring savory and sweet recipes from 10 different AAPI chefs. Chefs include Michael Cho, Bao Boys, Monica Lo, and Kim Pham of Omsom.
Munchies
was produced as part of a larger month-long program of events and activities celebrating AAPI heritage by Sundae School. Risoprinted in by Tiny Splendor in Los Angeles. Copies are available in print and in digital from
Sundae School
.
SADDLE-STITCHED BOOKLET
44 PAGES
4-COLOR RISOPRINT BY TINY SPLENDOR
The Warhol: Fantasy America
Book
2021
Publication design for
Fantasy America
, an exhibition held by The Warhol that features work by Nona Faustine, Kambui Olujimi, Pacifico Silano, Naama Tsabar and Chloe Wise. The exhibition invites all 5 artists to revisit Andy Warhol's
America
and offer their own picture of contemporary American life. Designed with
Studio Elana Schlenker
, featuring lettering by
Wei Huang
. Published by The Warhol, 2021.
PERFECT-BOUND HARDCOVER
120 PAGES
PRINTED BY OFSET YAPIMEVI
Sudan Archives' Athena
Album
Album design for Sudan Archives' debut album,
Athena
, in collaboration with Stones Throw Records and Constant Artists.
Illustration by Ameer Hoti, creative direction by Ben Dickey, art direction with Jeff Jank. Display type on cover sticker by
Charlotte Rohde
.
12 X 12" VINYL + VINYL COVE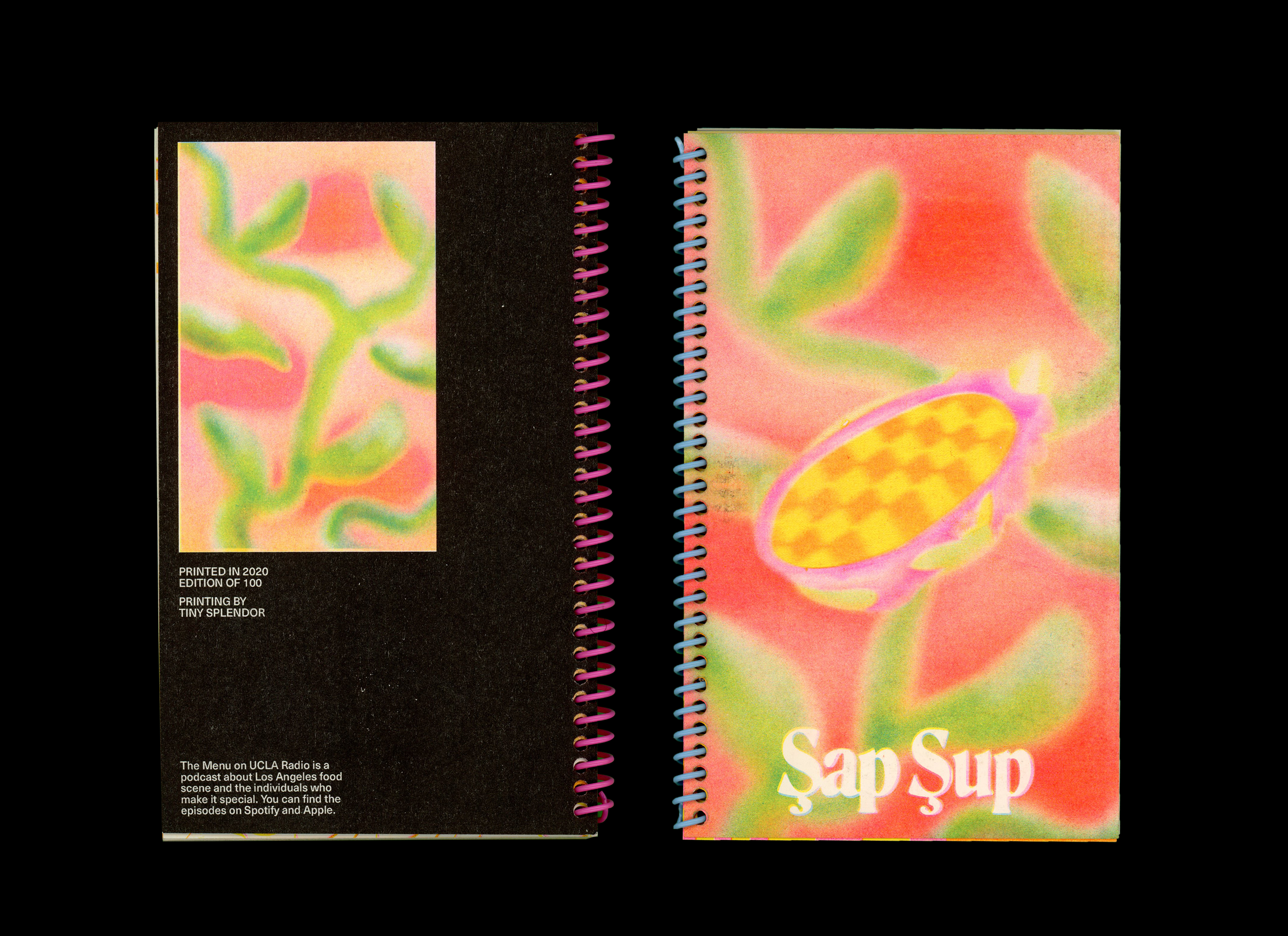 Editorial design & illustration for
Sap Sup
, a 4-color risoprinted publication, produced by The Menu Radio in Los Angeles.
Sap Sup
, a Turkish onomatopoeia meaning "to eat", contains writings, photographs and illustrated works dedicated to food and identity. All proceeds from the publication sales go to
No Us Without You
, a non-profit organization that raises funds for undocumented workers in Los Angeles. Printed by
Tiny Splendor
in Berkeley and available at Printed Matter for purchase. Please
reach out
if you would like a copy.
5" x 8" TRICOLOR COIL-BOUND BOOK
44 PAGES
4-COLOR RISOPRINT BY TINY SPLENDOR
MasterClass: The Victory Dog
Campaign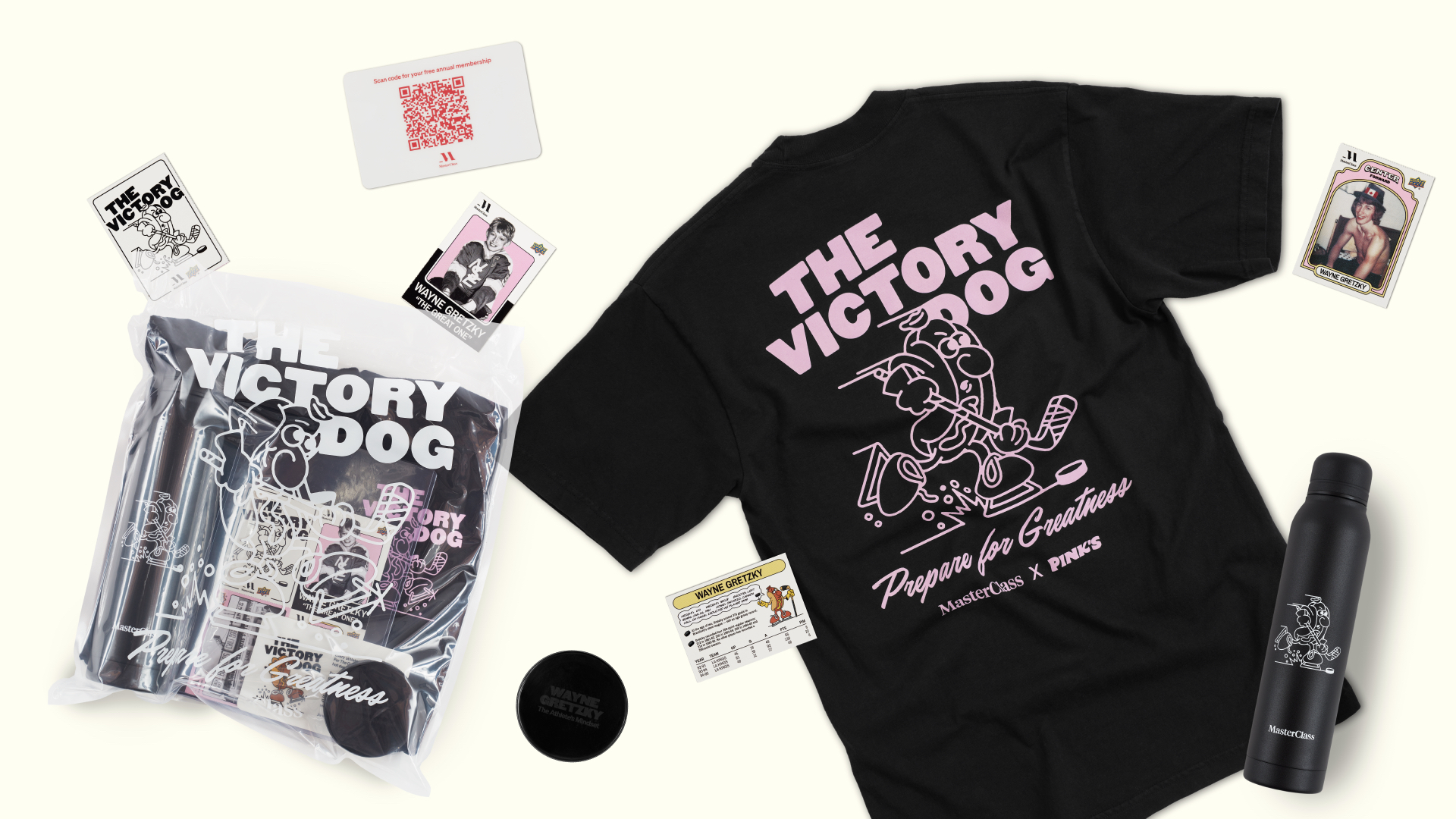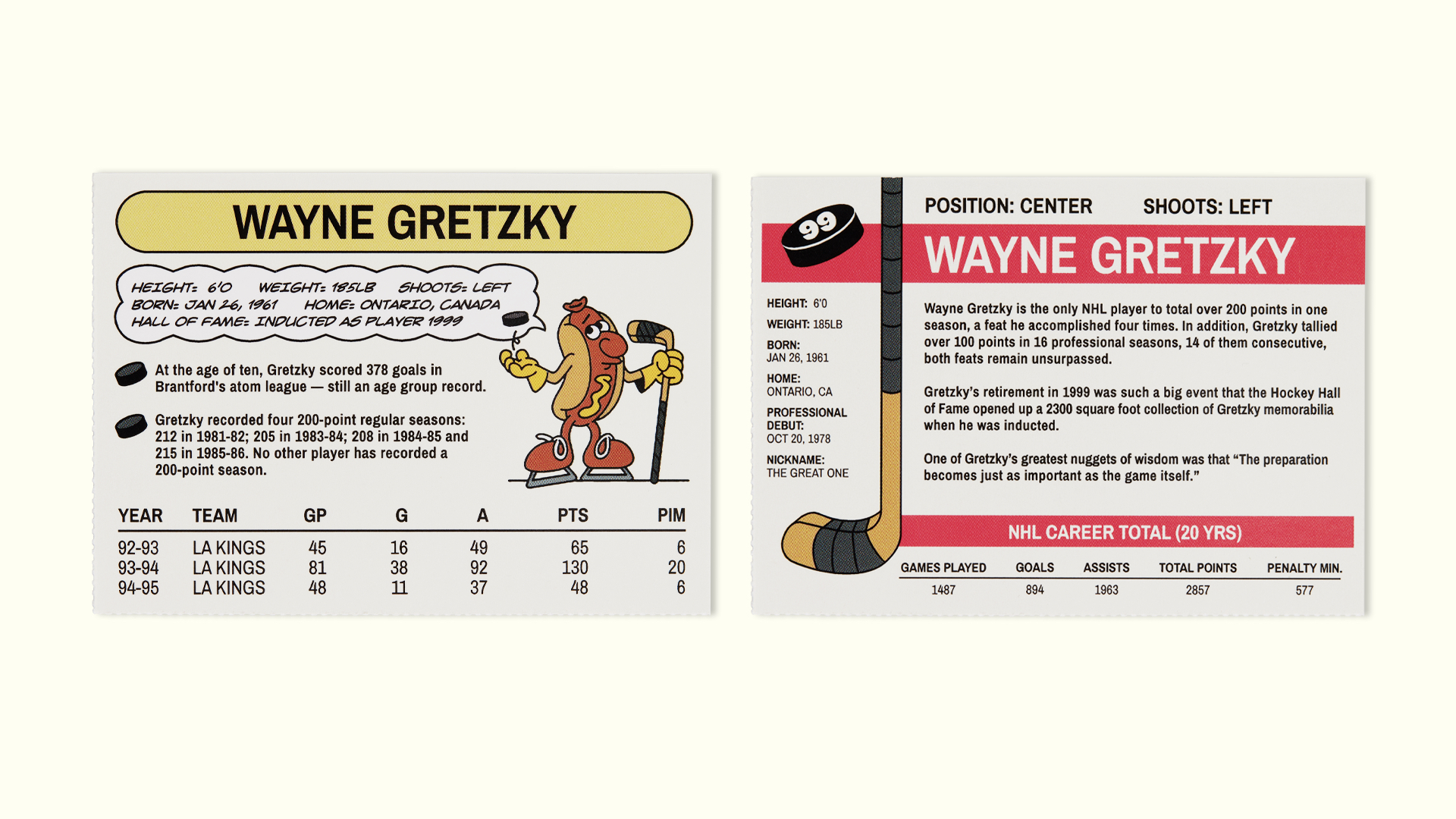 Art direction and design for MasterClass' The Victory Dog campaign. To celebrate the launch of Wayne Gretzky's new MasterClass, we partnered up with 3 legendary hot dog slingers around the country (Pink's in LA, Byron's in Chicago, and Gray's Papaya in NYC) to honor The Great One's greatest ritual—eating four hotdogs before every game. For a limited time, each hotdog vendor offered their version of a Victory Dog for 99¢. The campaign included limited-edition young Gretzky hockey cards, Victory Dog T-shirts, engraved hockey pucks, a life-sized mural, and more hotdoggery.
Completed at
Doubleday & Cartwright
.
CD: Tim Young
Illustration: Jiro Bevis
Photography: Shane Lyons
12 X2" VINYL + VINYL COV