The Warhol: Fantasy America
Book
Exhibition catalogue for Fantasy America by The Warhol, featuring work by Nona Faustine, Kambui Olujimi, Pacifico Silano, Naama Tsabar and Chloe Wise. The exhibition invites all 5 artists to revisit Andy Warhol's America and offer their own picture of contemporary American life. Designed with Studio Elana Schlenker. Title lettering by Wei Huang. Curated by Jose Diaz and published by The Warhol.
Sundae School: Munchies
Publication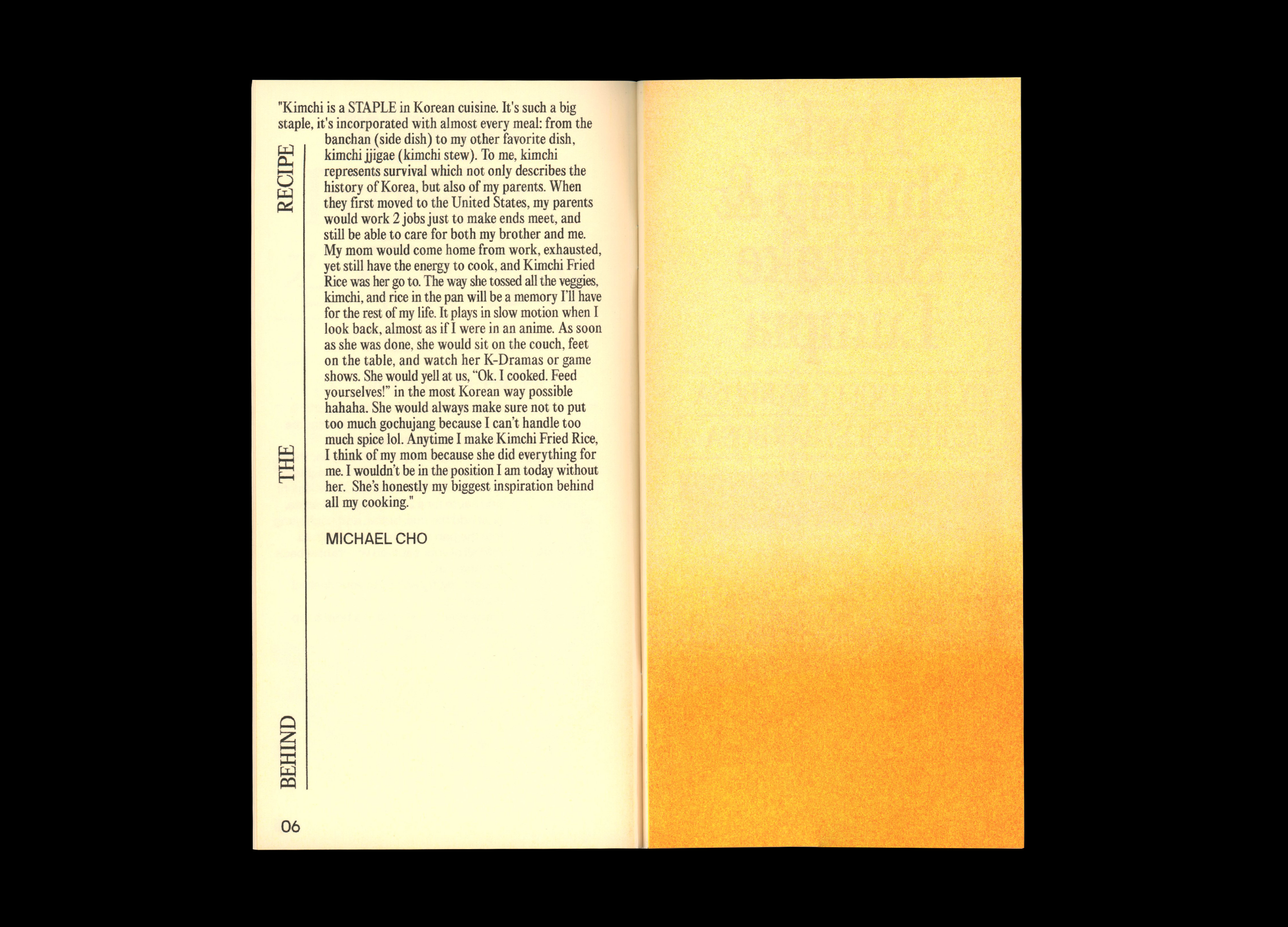 Publication design and illustration for Munchies, a cookbook-zine by Sundae School featuring savory and sweet recipes from 10 different AAPI chefs. Chefs include Michael Cho, Bao Boys, Monica Lo, and Kim Pham. Munchies was produced as part of a larger month-long program of events and activities by Sundae School celebrating AAPI heritage. Risoprinted in 4 colors by Tiny Splendor in Berkeley. Copies are available in print and in digital from Sundae School.

Tracksmith: Meter Magazine (MORE SOON)
Magazine
(MORE TO COME): Magazine re-design and art direction for Tracksmith's Meter Magazine, a publication about the hidden side of running culture. Printed on a mix of coated and uncoated stocks, featuring a printed yellow cloth spine with the TOC "running off" the edges. Completed with Doubleday and Cartwright: creative direction by Aaron Amaro, photo editing by Shane Lyons. Special thanks to Rafa Oliveira and Andy Waterman of the Tracksmith team.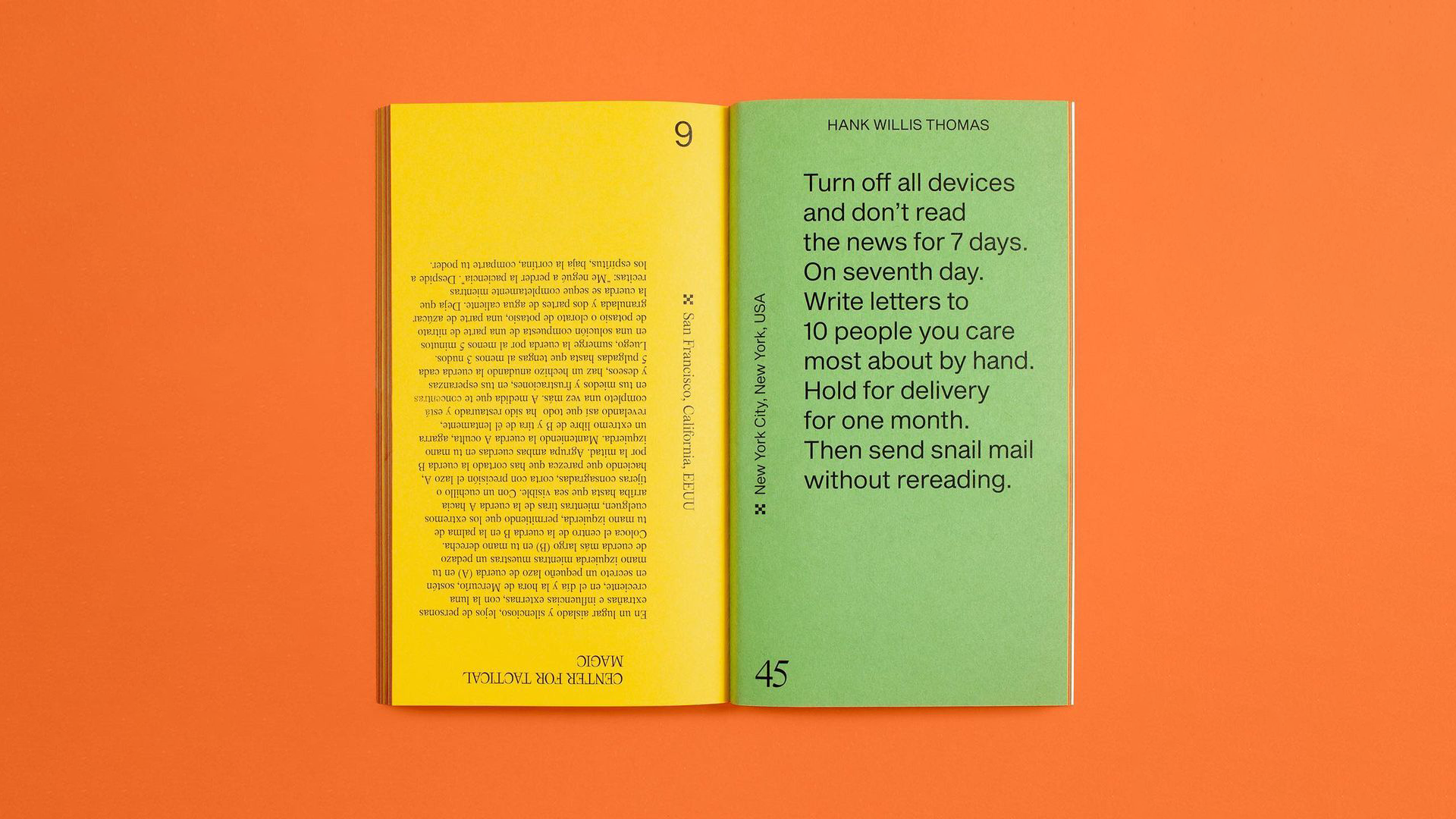 Publication design for Artist in Residence, a bilingual book of performance prompts that can be performed at home. It can be read front-to-back in English, or back-to-front in Spanish. Printed on colored stocks that have been mixed in at random and featuring a letter-pressed cover. Designed with Studio Elana Schlenker, printed by Publication Studio Hudson. Curated by Beta Local, Commonwealth, and Philadelphia Contemporary. Featuring the typeface Keroine by Charlotte Rohde. Photography by Studio Elana Schlenker.

Copies on sale from Publication Studio Hudson.
Sudan Archives' Athena
Album
Album design for Sudan Archives' debut album,
Athena
, in collaboration with Stones Throw Records and Constant Artists.
Illustration by Ameer Hoti, creative direction by Ben Dickey, art direction with Jeff Jank. Display type on cover sticker by
Charlotte Rohde
.
12 X 12" VINYL + VINYL COVE