Jordi Ng is a multi-disciplinary graphic designer, illustrator and witch-in-training based in Brooklyn.
HELP ME CHOPE SEAT, CAN OR NOT?
PRINT, 3D MODELLING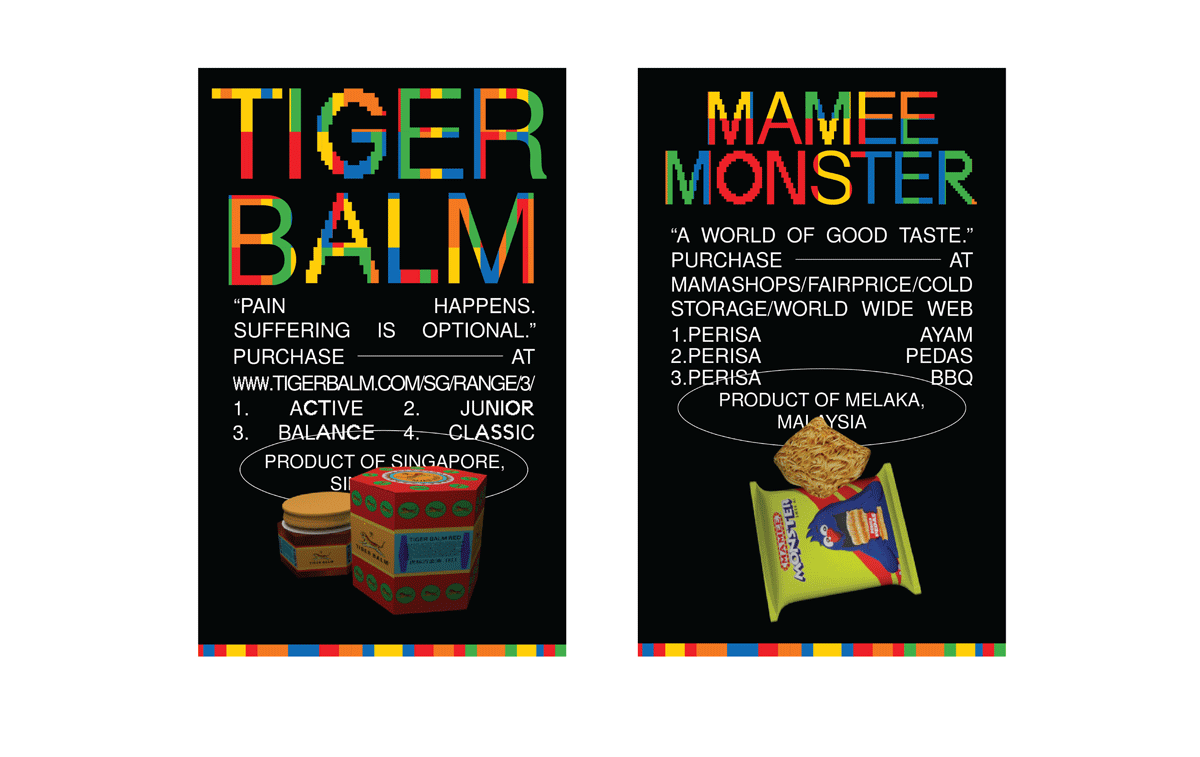 Self-initiated book project that archives 10 symbols reflecting Singaporean culture, ranging from childhood snacks to somewhat distasteful habits that Singaporeans tend to portray in public. The title of the book is in Singlish, which is a form of broken English that majority of Singaporeans communicate in. Inspired in part by Stefanie Tam's 3D catalogue.

7 x 11, SPIRAL-BOUND BOOK, 16" X 24" 3D ANIMATED POSTER

SUZUME
ART DIRECTION, IDENTITY, PRINT

Suzume is an Asian restaurant and bar in Williamsburg, Brooklyn, serving a fusion of Filipino, Hawaiian and Japanese food. I developed a funky restaurant brand identity that revolves around the idea of fusing and meshing the disparate elements of the food they serve to create a unique sense of identity for the restaurant.

BRANDING: MAIN IDENTITY, COLLAGES, ILLUSTRATIONS

GARDEN OF EDEN
MOTION DESIGN, 3D
Animated 3D poster on the Garden of Eden, featuring an excerpt from Tracy K. Smith's poem that refers to Brooklyn as said Garden. Poem can be read in full
here
.
1200PX x 1700PX DIGITAL POSTER
Experimental music video for Hai Bby by the Belinda Butchers; videography taken from disparate clips from Solaris (1972), a Soviet art science fiction film by Andrei Tarkovsky. View complete video
here
on Vimeo.
H.264 VIDEO
BRUIN BASH 2018
ART DIRECTION, BRANDING, PRINT, WEB DESIGN, APPAREL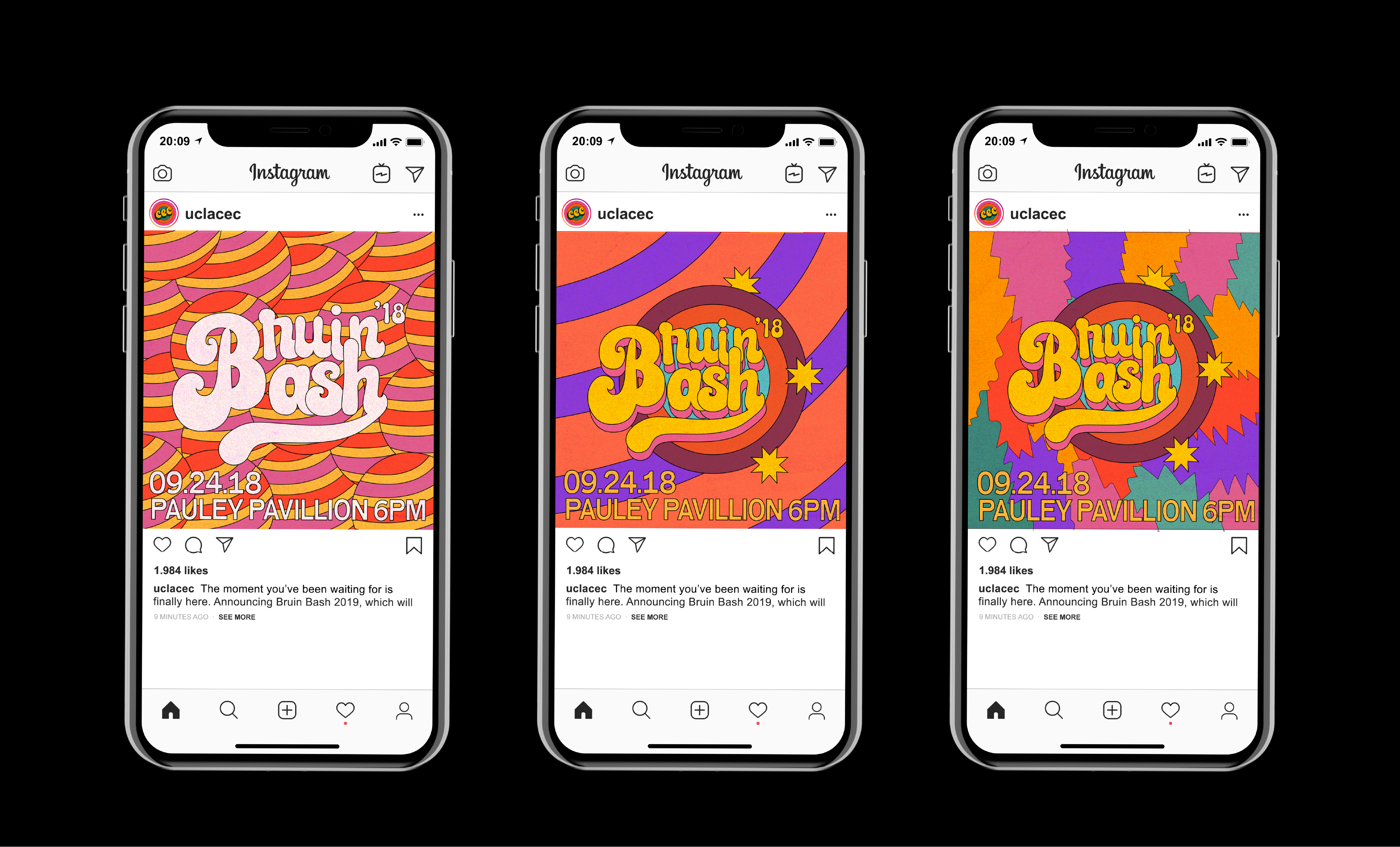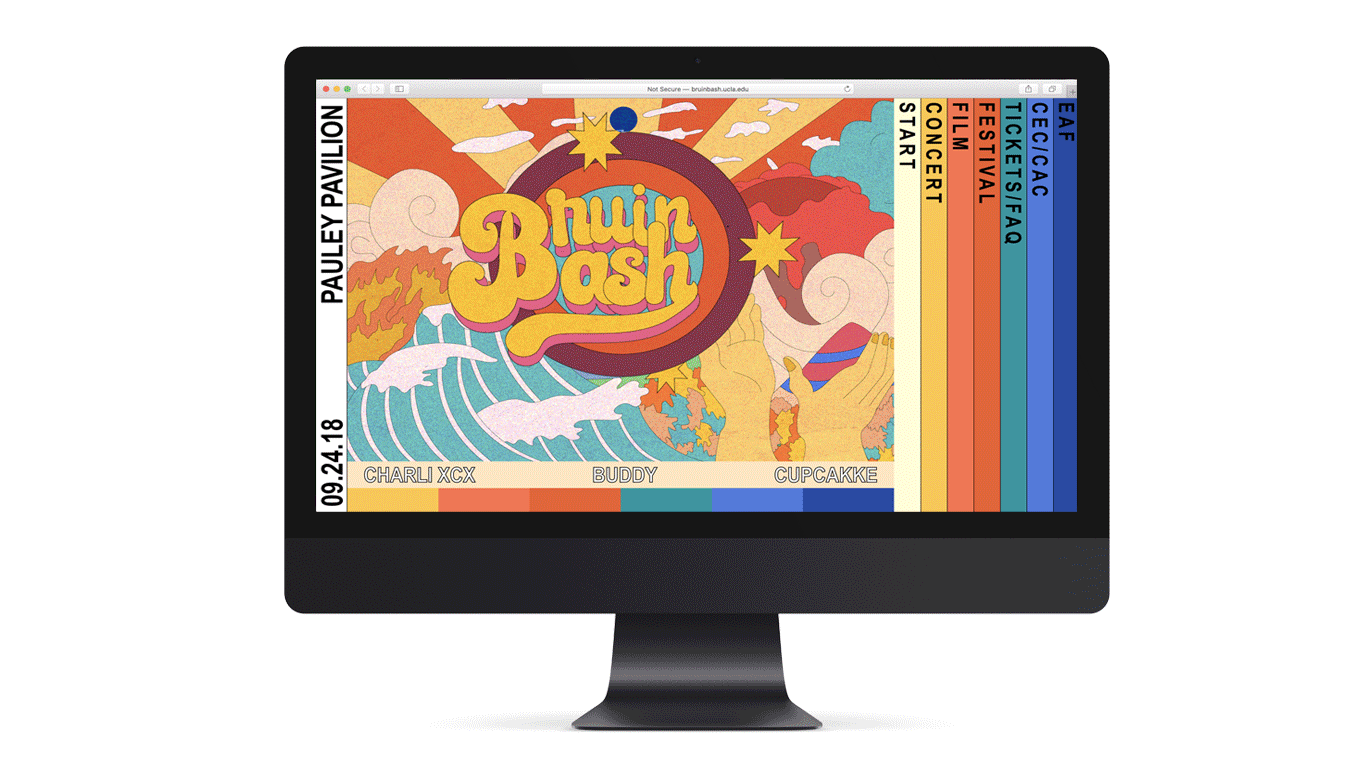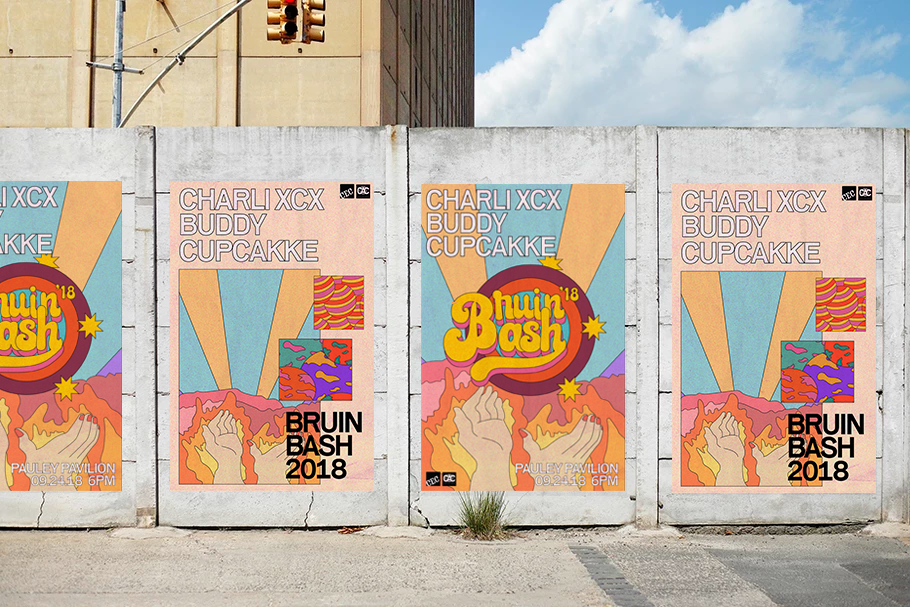 Art direction and identity design for Bruin Bash 2018, a yearly concert, film and festival event jointly put up by Campus Events Commission and Cultural Affairs Commission to welcome UCLA students back to school. Bruin Bash 2018 featured artists Charli XCX, Buddy and Cupcakke.


MERCHANDISE, ASSETS, PRINT DESIGN, MAIN WEBSITE, TEASER WEBSITE, MOTION GRAPHICS