Jordi Ng is a (Singaporean-born) (NYC-based) graphic designer, illustrator and witch-in-training.
HELP ME CHOPE SEAT, CAN OR NOT?
BOOK DESIGN, 3D MODELLING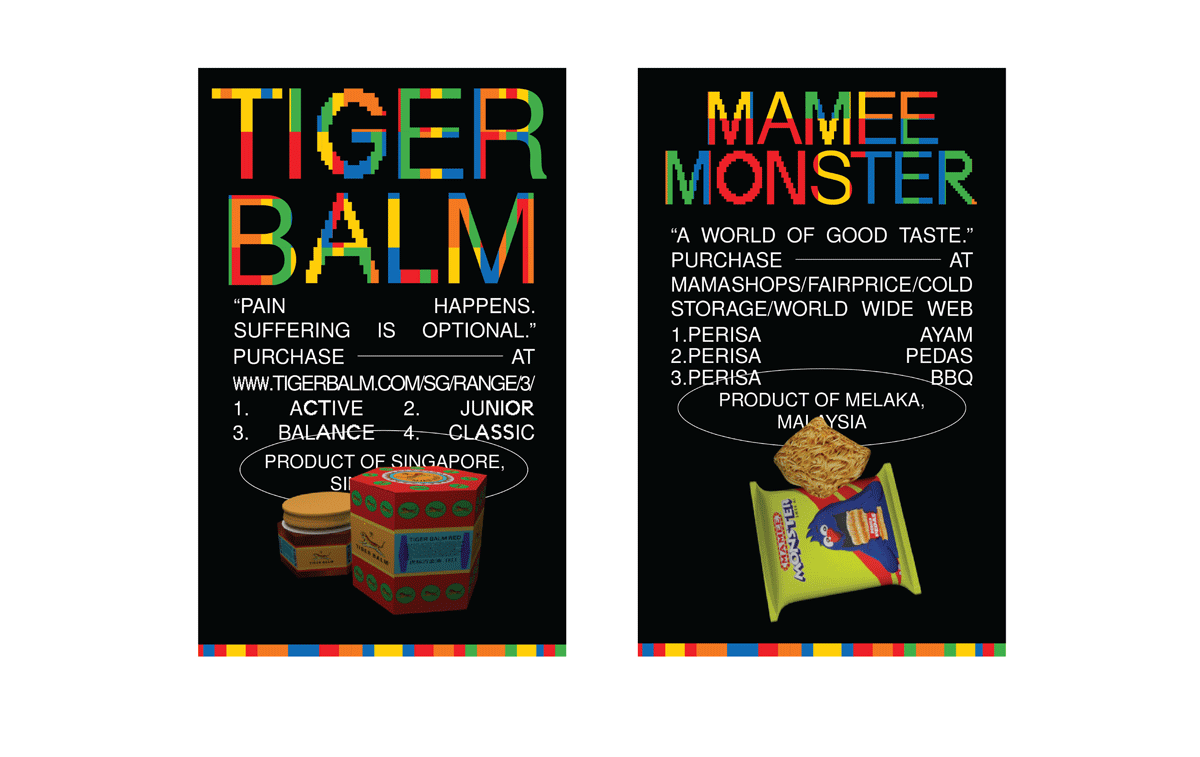 Spiral-bound book archiving 10 symbols of Singaporean culture, ranging from childhood snacks to somewhat distasteful habits that Singaporeans tend to portray in public. The title of the book is in Singlish, which is a form of broken English that majority of Singaporeans communicate in. Symbols are 3D-modelled or made into abstract images to reflect the tenuous, multifaceted relationship I have with my home country. Partially inspired by Stefanie Tam's 3D Catalogue.

7" x 11" 64-PAGE SPIRAL-BOUND BOOK + 16" X 24" 3D ANIMATED POSTER
PRINTED AND BOUND IN SINGAPORE
SPRITE GINGER COLLECTION SS20
PUBLICATION DESIGN
2020

Magazine lookbook design for Sprite's Ginger Collection 2020, featuring 9 young creators and 8 creations made for the release of Sprite Ginger. Featuring Ryder Brooks, Elan Watson, Blu, Barbara Rego, Austin Tyler, Dorothy Lawes, Hannah McCleary, Mariah Roset and Julian Armstrong. Printed and hand-bound in-house.

Photos by Ryder Brooks, art direction by Meredith Marino. Completed at Wieden + Kennedy New York.

5.5" x 8" 16 PAGE SADDLE-STITCHED BOOKLET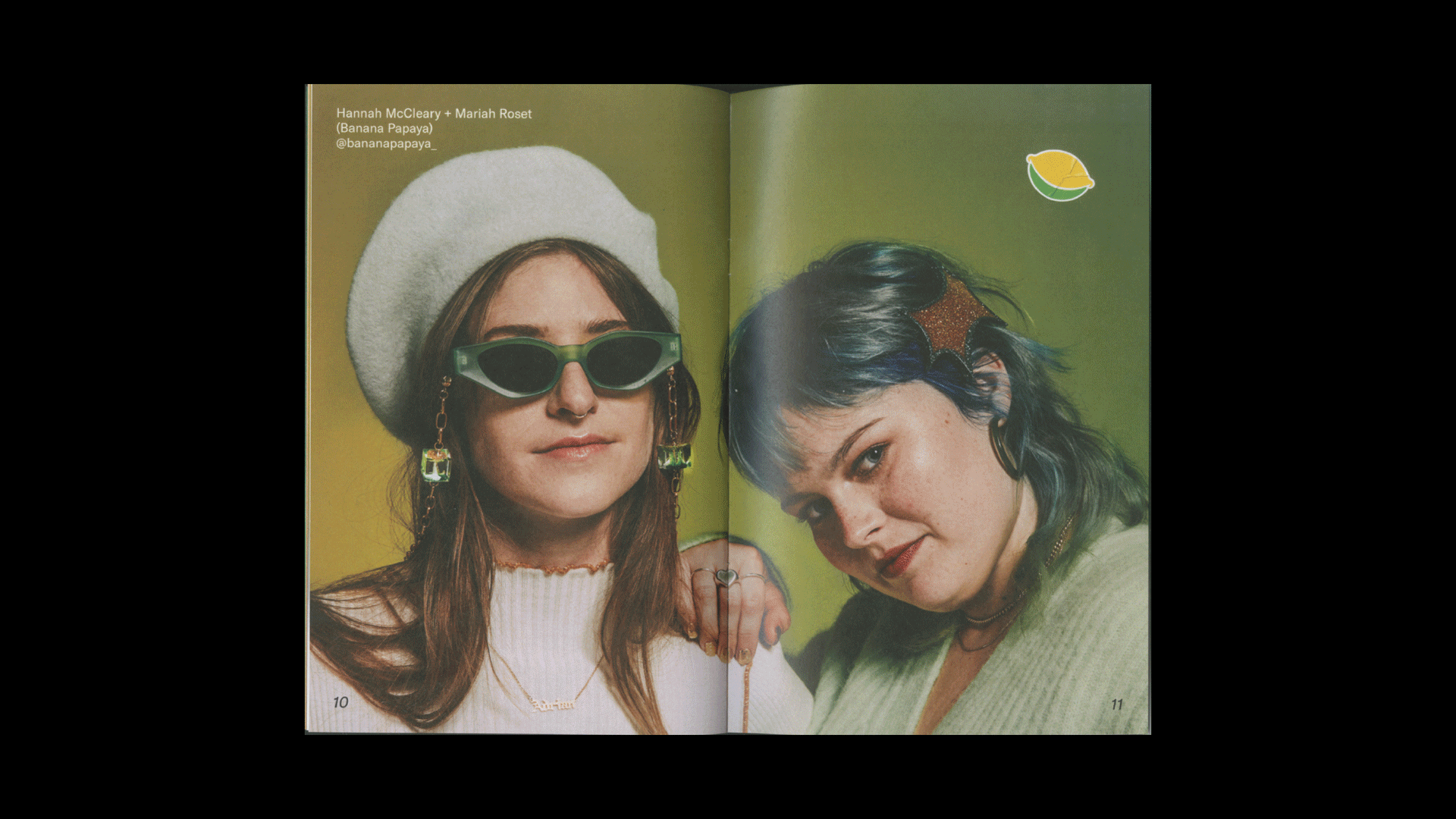 YES! is a limited-run print piece created as an accompaniment of an internal mural series in Wieden + Kennedy, New York. Printed on broadsheet with Linco Printing, the issue of (500) consists of internal interviews held with employees at Wieden and Kennedy. Created with Frank DeRose.

33" X 22.5" BROADSHEET NEWSPRINT
1-COLOR NEWSPRINT WITH LINCO PRINTING
LIFE IS SWEET
BOOK DESIGN, MOTION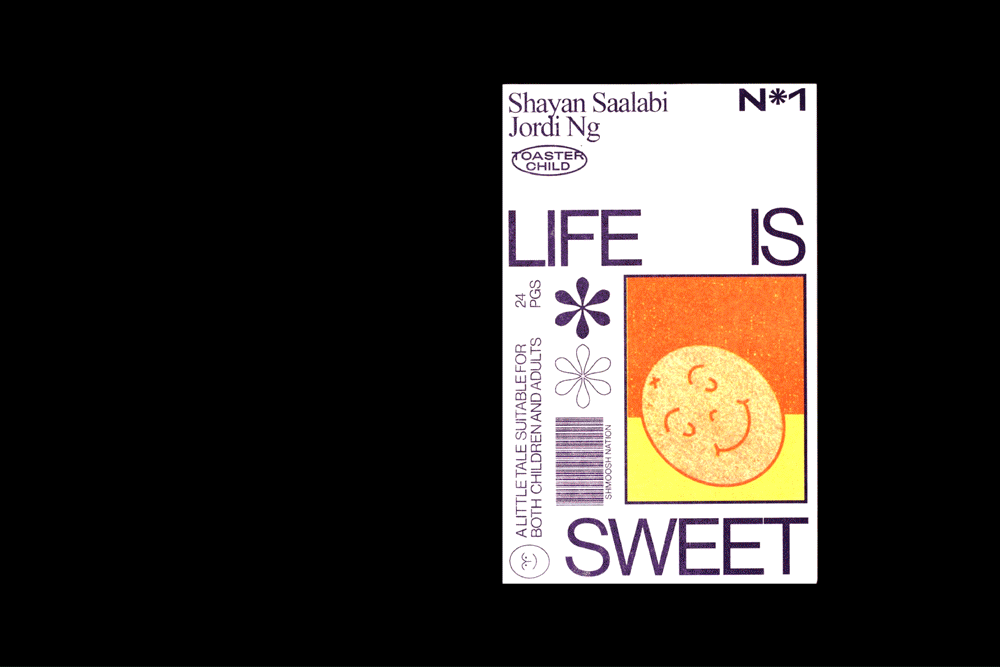 Life is Sweet is a 3-color risoprinted children's book about an egg that eats too many sweets. I also created a motion graphic to market its sale. Written by Shayan Saalabi and designed by me.

Copies are available for sale at Family Books & Skylight Books in Los Angeles.

5.5" X 8" SADDLE-STITCHED BOOKLET, EDITION OF 50
3-COLOR RISOPRINT BY TINY SPLENDOR
GARDEN OF EDEN
MOTION DESIGN, 3D
Animated 3D poster on the Garden of Eden, featuring an excerpt from Tracy K. Smith's poem that refers to Brooklyn as said Garden. Poem can be read in full
here
.
1200PX x 1700PX DIGITAL POSTER